Last Day untuk submit entry 1st Mini Giveaway by Shad
3:11 PM
Greeting and Assalamualaikum to all.


Entry ni ditaip dengan kadar laju tak tengok keyboard. Hari ni actually ada program fakulti, itu yang ada dekat bumi Nilai ni. Semalam sempat lagi jenjalan kat Jalan TAR sana.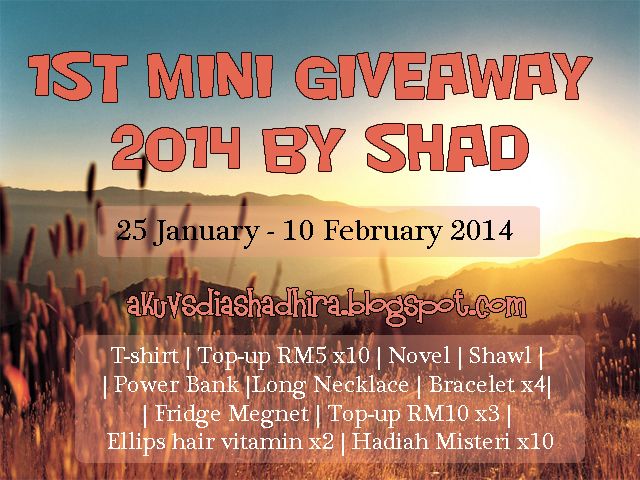 Nak jemput kepada semua yang belum join lagi Ga Shad ni, untuk sama-sama join. Tamat malam ni tau.
Shad terima entry Giveaway anda last pada jam 11.59 malam ni.
Bagi yang dah join, malam nanti shad update senarai peserta dan blogwalking sekali. Sila pastikan anda mengikut segala syarat yang ditetapkan.
Terima kasih buat semua yang sudi join dan support ga Shad ni. Thank You uoll. :D